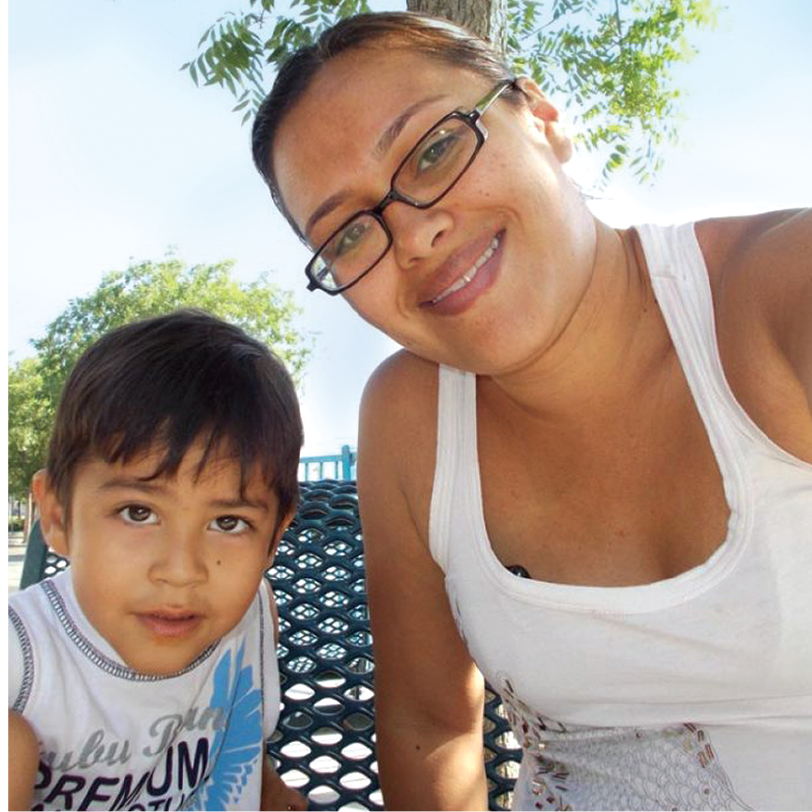 Tania felt like her family was stuck. Her abusive partner recently had left the household, and her children were having night terrors and behavioral issues. Seven-year-old Corbin was suffering bouts of anxiety and frequent outbursts, while three-year-old Evan had regressed in toileting. Tania was depressed. "I felt helpless; I couldn't help my child. At one time he was talking and good on potty-training; then out of nowhere, he had accidents and I had to put him back in diapers."
Through First 5 Fresno's Learning About Parenting program, Tania was connected to a home visitor who provided weekly parenting lessons on topics like positive discipline and the importance of reading. "My dad was physically and verbally abusive to me," Tania said, "but I chose not to go his route. I don't hit or yell at my children. I simply put them on timeout, or use the little discipline chart. There are other ways."
Through the home visiting program, Tania and her boys also were linked to a psychologist. Evan's growth and development are back on track, and Corbin's tantrums and anxiety have decreased. Once isolated, Tania has now reconnected with friends and family, and returned to school.