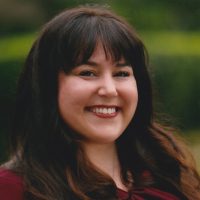 Kristine Dobson
Director of Finance and Operations
Kristine Dobson is the Director of Finance and Operations for the First 5 Association of California. Kristine oversees budget and fiscal processes for the organization and projects. Kristine will play an integral role in the organization's REDI (Race, Equity, Diversity and Inclusion) initiative and other operational goals. Kristine brings expertise, experience and energy across a range of areas including nonprofit operational management, fiscal and grants management, IT, marketing, HR and contracts management. She is a collaborative, proactive systems builder and a creative problem solver with a continuous improvement mindset and skillset. Kristine has a background in operations executive leadership in technology startup companies and recently completed her law degree and passed the California State Bar Examination.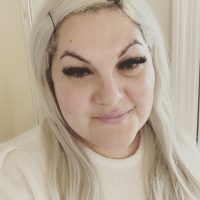 Melanie Flood
Director of Communications
Melanie Flood is the Director of Communications for the First 5 Association of California, as well as its complementary Foundation, and the First 5 Center for Children's Policy. Prior to joining the Association, Melanie was the Director of Development & Communications for Sacramento Food Bank & Family Services (SFBFS). During her time at SFBFS, she developed strategic communications, fundraising, and public awareness campaigns to address food insecurity in Sacramento County. Previously, Melanie was the Director of Communications for two trade associations in the United Kingdom - Social Enterprise UK (a strategic partner of the Cabinet Office) and the UK Fashion & Textile Association (a trade challenge partner of the Department for International Trade). Melanie is a graduate of the American Academy of Dramatic Arts in Los Angeles and the American Conservatory Theater's Master of Fine Arts program in San Francisco. She is a Fellow of the RSA (Royal Society of Arts) and a member of the Greater Sacramento Hate Crimes Task Force, coordinated by the Department of Justice.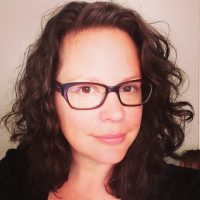 Shelby Hill
Operations Coordinator
Shelby is the Operations Coordinator of First 5 Association. Her solution-oriented approach and skillful handling of communications, schedules, and details keep Association projects on track and executed seamlessly. Prior to working at First 5, she was a full-time mom to her now 5-year-old son, and assisted entrepreneurs with their start-up office management needs. Her background is in accounting, including 7 years of providing concierge service to high-net worth clients. Shelby graduated summa cum laude with a Bachelor's degree in Business Administration from St. Edward's University in Austin, Texas.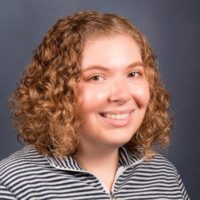 Caitlyn Schaap
Communications Associate
Caitlyn Schaap works with the Communications Director on projects including information campaigns, written materials, social media and more. Prior to working for the First 5 Association, Caitlyn worked for several years in journalism. She served as the Editor of the Ledger Dispatch, a community newspaper in rural Amador County, CA, where she previously served as Lifestyles Editor. Caitlyn holds a BA in English from High Point University in North Carolina.