First 5 Santa Clara County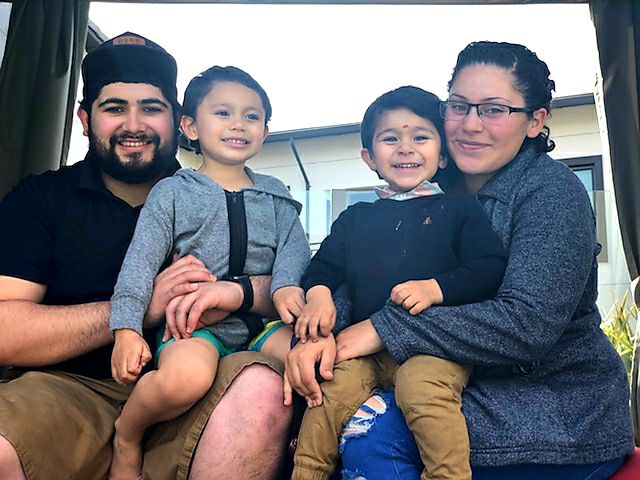 Stephanie Sanchez came to the Somos Mayfair Family Resource Center, one of several funded by First 5 Santa Clara. She was invited by her dad, who invited Stephanie and her two boys, Jace, 3, and Lorenzo, 2, to his graduation from the 24/7 Dad Workshop. Inspired by her father's accomplishment, Stephanie joined in the Family Resource Center's programs and signed up to participate in the core First 5 parenting workshops.
Stephanie started participating with her kids in EMPUJE, a united and organized group of parents who get together, use their voice, and take action to build better schools and a better life for kids in the community.
Stephanie became so engaged that she wanted to learn more about how to support her kids in their education and development before kindergarten. She registered to participate in the parents' workshops and committed to come three days a week for three months with her kids.
During these workshops, her sons were screened for developmental milestones. She learned about their areas of strength, as well as where they could use more support.
"One of the things I love about the Family Resource Center is that my kids have the opportunity to have a learning space where they receive extra support," Stephanie said.
Stephanie has participated in school district meetings and is growing in her leadership day by day. She motivated her husband to come to the 24/7 Dad orientation, and he chose to participate in 24/7 Dad Workshops on Tuesdays.
In fact, when Stephanie was pregnant, the couple looked for a workshop for dads, but couldn't find one that was affordable.
"I like that the Family Resource Center motivates dads to be part of the children's life and education," Stephanie said. "My husband comes from work every week with the boys, excited to participate."