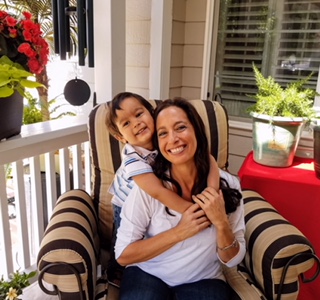 As a new family daycare provider, Niccole was solely focused on providing a safe environment where kids could have healthy food and plenty of free play. Then she received a flyer in the mail about a program for improving childcare quality (IMPACT/QRIS), a program funded by First 5 Lake County.
"Not even knowing what it was fully about, I promptly replied and forgot about it," Niccole said. "I am so thankful that [First 5] followed up with me, because this program has totally sparked ideas and sent me into a new direction!" 
Niccole's new focus is social skills and early academics, with an emphasis on teaching letters, numbers, shapes, and colors.  
"I'm about to launch Aunt Niccole's Preschool Preppers, with the goal of offering preschool prep for ages two-and-a-half to four years old," she said. "I'm so excited to offer this to local families and hope to build my capacity to serve more families…It is now my goal to be the highest quality, small-family daycare in my area."