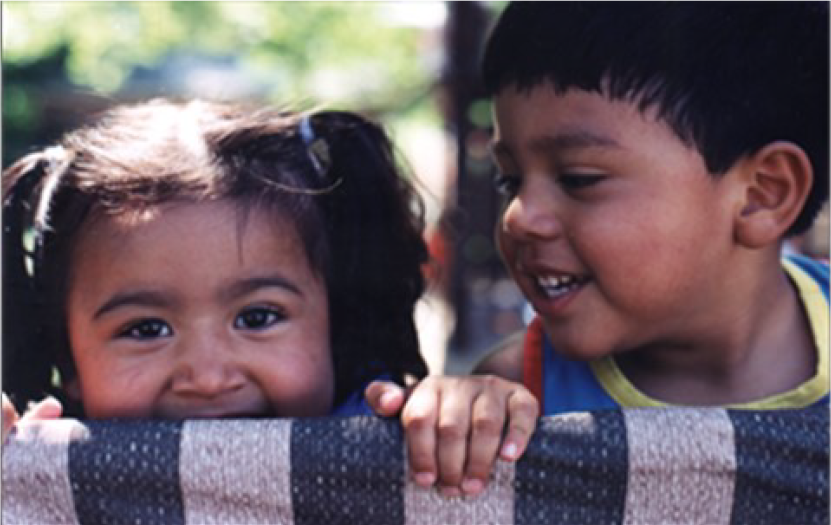 Elena was concerned about her five-year-old son Rudy because of his aggressive behavior and poor social skills. "I was worried because Rudy had temper tantrums, and he hit me when he did not get his way," she said. Although Elena tried to calm him, he would get frustrated and did not have coping skills.
Elena contacted the Help Me Grow call center, part of a program funded by First 5 Solano and the Solano County Mental Health Services Act program, for help. She was referred to Child Haven for voluntary, in-home child and family treatment services.
At the first home visit, Elena talked with a family therapist from Child Haven, and shared that in addition to the aggressive behavior, Rudy had challenges with sharing, turn taking, and other social skills. This was especially evident with his interactions with his little sister.  
At the intake session, Rudy was observed screaming, throwing things at his mother, and hitting her multiple times in a one-hour home visit.
After this initial visit, Rudy received treatment in his home, including individual and family therapy sessions to teach self-soothing techniques and improve self-regulation, enhance his ability to communicate his needs, and develop sharing, turn-taking and other social skills with his sister.
Rudy and Elena also participated in Parent Child Interaction Therapy to support Elena's ability to set limits, use positive behavior management strategies with her son, and enhance the parent-child relationship.
"Rudy is doing much better, and he is using words to express his feelings. He has learned coping skills such as deep breathing to help himself regulate," Elena said.
Elena also shared that she feels more confident in her parenting and her ability to set consistent limits for her son. He is now able to share his mother's attention with his sister and follows directions with only occasional reminders.