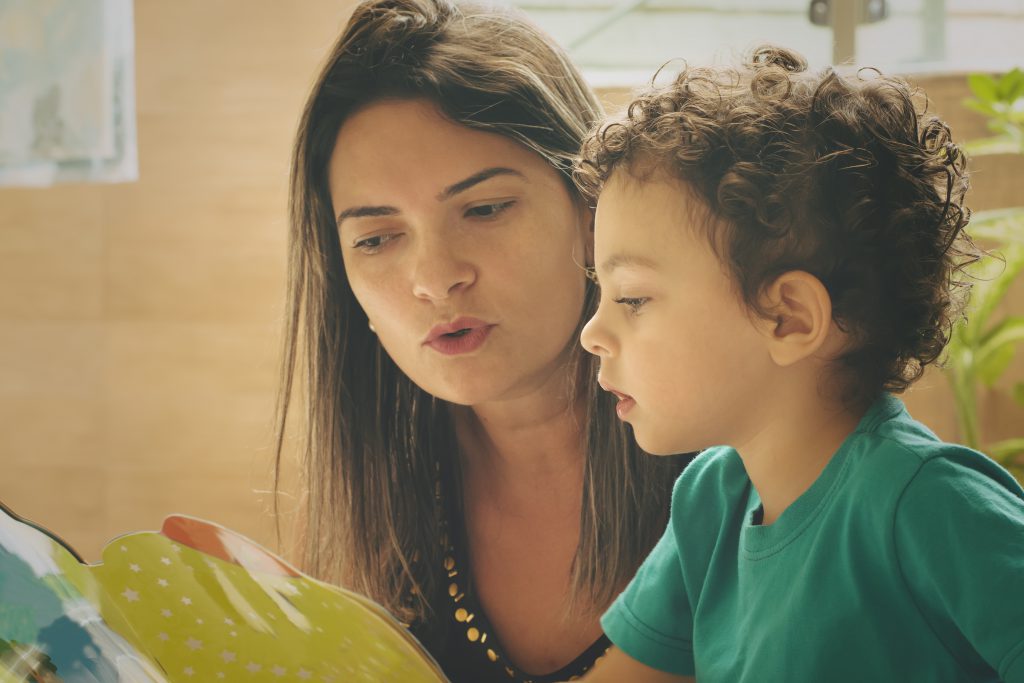 It is Eduardo's first day of school as a Transitional Kindergartener at McPherson Elementary. When his mother, Araceli, opens the door to her son's classroom, she is anxious and confused. Araceli cannot understand the teacher's directions about where to put her son's jacket and belongings. The teacher then hands out several parent forms, and although they are written in both English and Spanish, they leave Araceli feeling overwhelmed – she is unfamiliar with this school system and what her role is supposed to be. One of the forms explains that Eduardo has been designated an English Language Learner. She wonders quietly to herself, "Is this bad?" and "How will I help my child learn?"
Araceli and her husband Juan want what every parent wants for their son: for all his dreams to come true. This is the biggest reason they moved to the US from Mexico, just two years ago. However, during Eduardo's first days at Transitional Kindergarten, Araceli's hopes for her son seem more and more unreachable. Every day after dropping Eduardo off, Araceli leaves school feeling more confused. 
Today, Araceli receives a schedule for the first parent-teacher conference. She is terrified. "Why do I need to go to this; is Eduardo in trouble?" she asks her husband that evening. Juan also feels lost and unable to help.
Later that week, Eduardo's teacher reaches out to Araceli and, struggling to speak in broken Spanish, explains that there is a Family Resource Center on the school's campus.
Araceli visits the Center later that day and when she walks through the doors, she is immediately greeted by Fabiola, whom Araceli recognizes as a parent of an older child at the school. One of the first things Fabiola does is share her own story about what it was like coming to the US, and struggling to learn how to support her son at McPherson. Now feeling much more comfortable, Maria explains how nervous and confused she is about attending the parent-teacher conference. Fabiola hands her a flyer for a Parent University class taking place at the Family Resource Center later that week entitled, "How to attend your parent-teacher conference."
While finishing a tour of the Center, Fabiola explains that McPherson is even more than a school – that the Family Resource Center and the entire neighborhood have joined efforts with the school to proclaim a dream for all the neighborhood's children, including Eduardo.
"A dream? What is the dream?" Araceli asks.
"We have a dream that Eduardo will claim a future in which all possibilities are real and attainable. We want Eduardo – and all of his classmates – to graduate from high school with everything they need to have any opportunity for their future."
Araceli's nervous energy suddenly relaxes. "That is my dream too," Araceli says.
"I've given up so much to come here," she adds, her eyes getting wet.
Fabiola reminds her that she is not alone – that it is the neighborhood's dream too, and invites her to come back later that week for an orientation on how to become a parent volunteer. During the year, Araceli becomes more and more engaged at McPherson. Eduardo's Art teacher invites her to volunteer in the classroom, and Araceli helps prepare materials. She attends Parent University's Latino Family Literacy Project, which helps her learn how to introduce books to Eduardo at home.
On the last day of school, Araceli is back in the Family Resource Center, preparing for a community event, which will celebrate the neighborhood and children's success. A large poster, written in Spanish and English, is hanging on stage that reads, "La Fuerza es la Union / There is Strength in Unity."